Just so we're clear...
Yes, I am a woman.
Yes, I know the game.
Yes, I am a Yankee fan.
Living in New Jersey takes a thick skin. Living in New Jersey during this World Series is going to be downright ugly. We've got the Yankee fans in Northern New Jersey, and Phillies fans in Southern New Jersey. I live in Central New Jersey...where neighbors are friends no more. There is smacktalk in the schoolyards, throwdowns at the bus stops, tweets are fast, Facebook posts are furious! America's pasttime hasn't been this exciting in years!
Anyone who knows me knows I am a huge Yankee fan. As a book lover and a Yankee lover, it should come as no surprise that I have a few Yankee books on my bookshelf. Here are a few of my personal favorites: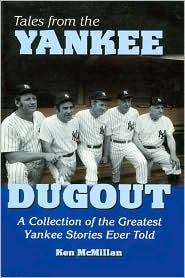 Tales From the Yankee Dugout
by Kenneth McMillan
Tales from the Yankee Dugout is a compilation of the funniest, strangest, and most unique stories, anecdotes, and tall tales that have been attributed to the former personalities from baseball's legendary New York Yankees.
The Yankee Years
by Joe Torre and Tom Verducci
Twelve straight playoff appearances. Six American League pennants. Four World Series titles. This is the definitive story of a dynasty: the Yankee years.
When Joe Torre took over as manager of the New York Yankees in 1996, the most storied franchise in sports had not won a World Series title in eighteen years.
Perfect: Don Larson's Miraculous World Series Game and the Men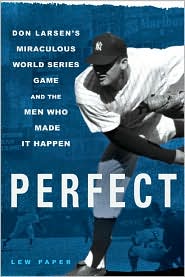 Who Made It Happen
by Lew Paper (review to come)
Don Larsen's perfect game in the 1956 World Series between the New York Yankees and the Brooklyn Dodgers remains the only no-hit game in World Series history and was described by The New York Times as "the greatest moment" in World Series history.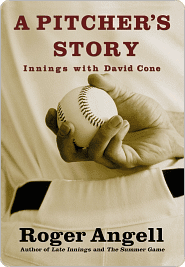 Pitcher's Story: Innings With David Cone
by Roger Angell
Baseballs best writer offers an extraordinarily candid and thorough exploration of the inner craft of pitching from one of the games best, David Cone.There is no big league pitcher who is more respected for his skill than David Cone.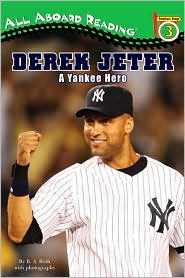 Derek Jeter: A Yankee Hero
by B.A. Roth

Something for the kids! This reader book (level 3) is on my son's bookshelf. Derek Jeter is not only one of the greatest Yankees in history, but he also has unparalleled character. Derek Jeter is one of the few athletes that we can call a role model. (He's also a Jersey boy!)Baseball fans, talk to me! Who are you rooting for? How are you showing your team spirit? Do you have a favorite Yankee/Philly blog? Share it with me!
"...never forget, there is a heartbeat in this game." - Joe Torre