In My Mailbox
is hosted by Kristi,
The Story Siren
. It's our opportunity to get a peek into what books everyone is receiving for review, borrowing from libraries, buying in bookshops and download onto eReaders.
Adult Books:


BRIDGE OF SCARLET LEAVES by Kristina McMorris (Kensington Publishing; Paperback, 2/28/12)
OUT OF OZ: The Final Volume in the Wicked Years by Gregory Maguire (William Morrow; Hardcover; 592 pgs; 11/1/11)
Young Adult:



NIGHTSHADE by Andrea Cremer (Speak, paperback, orig. pub date: 10/19/10)
SHINE by Lauren Myracle (Amulet Books, Hardcover, April 2011)
ASHFALL by Mike Mullin (Tanglewood Press; Hardcover; September 2011; 465 pages; ages 14+)
Middle Grade:
THE PHANTOM TOLLBOOTH by Norton Juster, ill by Jules Feiffer (Knopf, Hardcover, ages 8 and up)
TOYS COME HOME by Emily Jenkins, Ill by Paul Zelinsky (Schwartz & Wade; hardcover; 144 pages, ages 6-10, 9/13/11)
RUMORS FROM THE BOYS' ROOM by Rose Cooper (Delacorte; hardcover; 208 pgs; 10/11/11; ages 10+)
SAMMY KEYES AND THE NIGHT OF SKULLS by Wendelin Van Draanan (Knopf; hardcover; 320 pgs; 10/11/11, ages 10+)
Children's Books: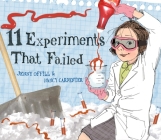 THE BIPPOLO SEED AND OTHER LOST STORIES by Dr. Seuss (Random House; hardcover; 72 pgs; September 27, 2011; ages 6-9)
LOTS OF BOTS! A Counting Pop-Up Book by David A. Carter and Noelle Carter (Robin Corey Books, Hardcover, 16 pgs; 10/11/11; Ages 4-8) -- App coming!
11 EXPERIMENTS THAT FAILED by Nancy Carpenter and Jenny Offill (Schwartz and Wade; Hardcover; 40 pgs; 9/27/11; ages 4-8)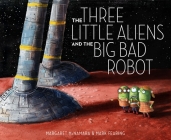 I WILL COME BACK FOR YOU: A Family in Hiding During WWII by Marisabina Russo (Schwartz and Wade; hardcover; 40 pages; 9/27/11; ages 4-8)
THE THREE LITTLE ALIENS AND THE BIG BAD ROBOT by Margaret McNamara, ill by Mark Fearing (Schwartz and Wade; hardcover; 40 pages; 9/27/11; Ages 3-8)
WHAT DAT? The Great Big UGLYDOLL book of things to look at, search for, point to and wonder about by David Horvath and Sun-Min Kim (Random House; Hardcover; 32 pages; 9/27/11; Ages 6-8)