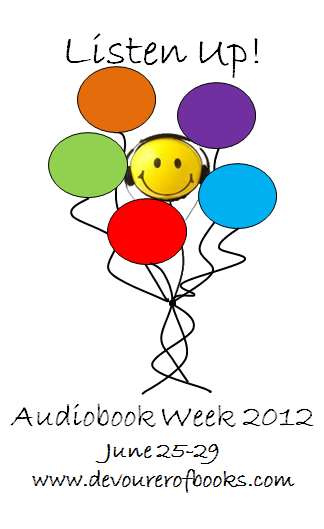 Welcome to the third annual Audiobook Week, hosted by
Devourer of Books
! Through this event three years ago, I decided to try my first audiobooks...and now I consider myself a regular and knowledgeable listener. Let me make one thing clear: Audiobooks ARE books. (and sometimes better)
If you are a blogger and want to participate, head on over to Devouerer of Books and link up to join in the discussion and win some fun prizes!
If you are a reader, listener, or general lover of books and want to find out more about audiobooks, or find your next audiobook, this week is for you!
Starting tomorrow, I will give my take on some Audiobook topics here, including my favorite audiobooks, what I look for in an audiobook, and what I feel makes for a great audiobook narrator.
Happy Listening!